The world's fastest racing yachts are heading to RORC Caribbean 600. Many super yachts gather for the start of the 600-mile race in Antigua. The race course includes the 11 Caribbean islands.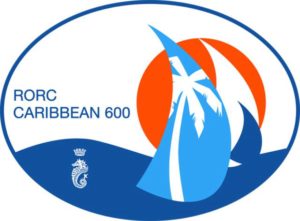 The two most spectacular yachts entered the competition this year includes Eleonora and Adela. There are at least another 12 classic gigantic yachts joining this race.
Adela is the largest yacht in the race with 182 meters and displacing 250 tons. The yacht introduced in 1903 is capable of 17 knots of speed. The main sail of this vessel alone can produce a load of 50 tons.
Adela carries extraordinary record in the race with top ten overall under IRC in all the four races she has participated. The third overall was won in 2013. Adela competing under the Tradition Class will have 35 crew members on board this year. This schooner has been modified greatly after 2015 race. Major changes are made to the rudder and keel.
Crew boss Guy Salter said that they are starting to learn how to sail the yacht after the big changes made. There are some changes in the crew and they hope that they will be able to work on handling the yacht during the run-up to the race. The helm will be handled by Kym 'Shag' Morton, who has enough experience in driving a displacement yacht.
Eleonora, with 231 tons displacement and 162 ft overall length, is a replica of the popular schooner Westward. Though launched in 2000, this will be her first appearance in RORC Caribbean 600, having spent the previous summer as a Zadar Yacht Charter vessel.
Brendan McCoy, Captain of Eleonora said that his crew has been looking forward to this race. He added that Adela has an advantage over their yacht in waterline length and the sail area and it has shown great speed in the race. Captain added that their crew includes members of the Royal Ocean Racing Club and Royal Yacht Squadron.
The other classic or majestic yachts competing include Maxi Kialoa III, The Blue Peter Nielsen Custom, etc.